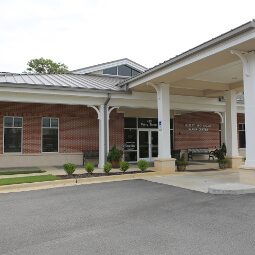 Harris Center
425 Perry St
Phone: (334) 501-2930
Hours:

M-F: 8AM-5PM

Gabrielle Filgo
Community Programs Coordinator
Phone: (334) 501-2946
Email: gfilgo@auburnalabama.org
39th Annual Easter Egg Hunt
Our 2020 Easter Events have been canceled. We hope to see everybody next year!
Celebrate Spring at the 39th Annual Easter Egg Hunt on Saturday, April 11, sponsored by Wells Fargo and Auburn Parks and Recreation, at beautiful Kiesel Park. This hunt is the largest Easter egg hunt in Auburn with more than 30,000 eggs hidden over a four-acre area.
*NEW* this year: Save the date for Breakfast with the Bunny on Saturday, April 4, 2020. This special event is for children 3 and younger.
*NEW* this year: Three age groups are eligible to participate in hunting for eggs: 4-5, 6-7 and 8-9. These children have the chance to look for special prize eggs in each hunting ground. Prizes include stuffed animals, Easter related toys and much more.
Thanks to many local businesses, children also have the chance to hunt for golden eggs. These eggs contain special prizes from these businesses such as gift cards, birthday party packages and more. Each age group is able to collect their prizes immediately following their hunt.
Throughout the event, guests are welcome to take pictures with the Easter Bunny, Sparky the Firefighter Dog, the Chick-fil-A cows and Aubie!
After the Easter Egg Hunt, the park will remain open for guests to continue to enjoy their Easter weekend.
Wells Fargo has sponsored this event for 37 years. Each year, they give away free balloons and soft drinks to the public.
The Auburn Easter Egg Hunt began in 1981 at Auburn High School with only 500 eggs. It moved to Duck Samford Park to accommodate growing attendance until a surge in public participation caused the egg hunt to outgrow its second home in 1993. For the last 27 years, Kiesel Park has hosted the hunt and its continued growth.