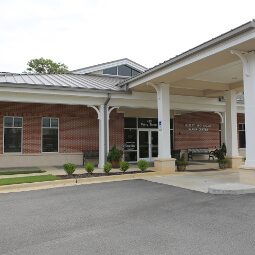 Harris Center
425 Perry St
Phone: (334) 501-2930
Hours:

M-F: 8AM-5PM

Sarah Cook
Community Programs Coordinator
Phone: (334) 501-2948
Email: scook@auburnalabama.org
Auburn Parks and Recreation and the Lee County Humane Society will host Bark in the Park: An Event Celebrating Responsible Dog Ownership on Saturday, March 20 at Kiesel Park from 9 a.m. – 2 p.m. This FREE community event is open to all dog owners and their favorite four-legged friends.
Vendor applications are now being accepted and can be found at the link below. Local businesses, veterinarians, non-profit organizations and rescues offering products and services for dog owners are encouraged to submit an application to Sarah Cook at scook@auburnalabama.org. Participation in this event is free, but all vendors will be required to submit a door prize in lieu of a fee.
Due to COVID-19, a limited number of vendors will be accepted in order to comply with social-distancing guidelines. Contests, presentations and food trucks will be eliminated from this year's event. Attendees are required to wear a mask when a distance of 6 feet cannot be maintained and those with underlying health conditions are encouraged not to attend.
For more information on Bark in the Park contact Sarah Cook at 334.501.2948 or scook@auburnalabama.org