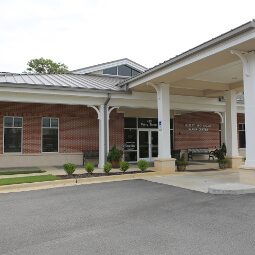 Harris Center
425 Perry St
Phone: (334) 501-2930
Hours:

M-F: 8AM-5PM

Sarah Cook
AQUATICS & SPECIAL EVENTS COOR
Phone: (334) 501-2948
Email: scook@auburnalabama.org
Active Auburn is a health and wellness campaign presented by Auburn Parks and Recreation and launched in August 2017.
Throughout 2020, Active Auburn will host several recreation or fitness-centered events to highlight parks, recreation facilities or important areas of Auburn. These activities will range from field days and scavenger hunts in the parks to 5ks and walks. For more information visit our website www.activeauburn.org.
Upcoming Active Auburn events are as follows:
Jingle Jog
The Jingle Jog 5k is back in 2020 – so pull out those ugly sweaters and Santa hats Auburn! Join Active Auburn on Saturday, December 19th at 7 a.m. as we ring in the holiday season in style! The Jingle Jog 5k will begin at 7:00 a.m. at Toomer's Corner. There will be no Santa Stroll this year. Registration for the Jingle Jog 5k will begin on Monday, September 21st. Click here to register for 2020 Jingle Jog. A schedule of registration fees is as follows:
Jingle Jog 5k:
Early Bird Registration: September 21 – November 23: $20
Registration: November 24 – December 14: $25
Click here for Jingle Jog route.
In order to be guaranteed a t-shirt, participants must register by Monday, November 30. A limited number of t-shirts will be available to late registrants on a first-come, first serve basis at packet pick up.
The Jingle Jog 5k will start in waves between 7:00 a.m. - 9:00 a.m.. When registering, please enter your estimated 5k time. Your start time will be emailed to you on December 17th. There will be NO day-of race registration. The Jingle Jog 5k will have awards for 1st – 3rd place in the following categories for men and women: Overall, 14 & Under, 15-19, 20-29, 30-39, 40-49, 50-59, 60+. Times will be posted and medals will be mailed out on Monday, December 21st. Packet pick-up for the races will be on Thursday, December 17th and Friday, December 18th from 8 a.m. – 6 p.m. at the Harris Center. YOU MUST PICK UP YOUR RACE PACKET PRIOR TO THE RACE. If you would like to volunteer for this event, please contact us at activeauburn@auburnalabama.org.
*COVID-19 note: You will be required to sign a COVID – 19 waiver prior to race day. There will be NO day of race registration. There will be NO day of packet pick-up. All packets must be picked up prior to the race. Mask required prior to race start. 6ft between each runner will be marked for starting waves. No race day award ceremony. No spectators allowed along finisher chute.