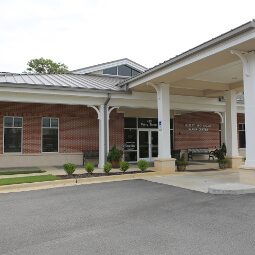 Harris Center
425 Perry St
Phone: (334) 501-2930
Hours:

M-F: 8AM-5PM

Sarah Cook
AQUATICS & SPECIAL EVENTS COOR
Phone: (334) 501-2948
Email: scook@auburnalabama.org
Active Auburn is a health and wellness campaign presented by Auburn Parks and Recreation and launched in August 2017.
Throughout 2020, Active Auburn will host several recreation or fitness-centered events to highlight parks, recreation facilities or important areas of Auburn. These activities will range from field days and scavenger hunts in the parks to 5ks and walks. For more information visit our website www.activeauburn.org.
Upcoming Active Auburn events are as follows:
Zumbathon 2021: Valentine's Day Party
Let's dance! It's time to move your body, Auburn! Ninety Minutes of fun-filled dancing designed to get you in shape – check! Awesome instructors who can get you dancing and will take turns leading in various styles and levels of Zumba moves – check! A Valentine's Day-themed costume contest - check! Join us for Zumbathon 2020 on Saturday, February 13th at the Boykin Community Center gymnasium from 8 – 10:30 a.m. Zumba will take place in two waves, 8 – 9 a.m. and 9:30 – 10:30 a.m. So come dressed in red, pink, and white and be ready to dance (and sweat)! Zumba is a Latin dance-based exercise program that combines dancing with an aerobic workout. It might just become your new favorite workout! Instructors hail from Auburn, Opelika and the surrounding areas. This event is FREE and open to the public. Children ages 8 and older are welcome with parent participation.
*COVID – 19 note: Each wave will have 15 participants, all participants must pre-register at the Harris Center by Friday, February 12th at 5 p.m. Physical distancing of 6ft is to be maintained at all times, spots will be marked.
Saturday, February 13th | 8-10:30 am | Boykin Community Center
Contact: Sarah Cook . (334)501-2948 . scook@auburnalabama.org
Tails and Trails Fun Run
Join Active Auburn as we kick-off the 9th annual Bark in the Park with a 3K for you and your furriest friends. Grab your running shoes and your perfect running "pawtner" for a dog gone good time! The Tails and Trails 3K will begin at 8:00 a.m. on Saturday, March 20th at Kiesel Park followed by Bark in the Park at 9 a.m. Online registration will begin Monday, January 4th. Please visit auburnalabama.org/parks/register to register for the inaugural Tails and Trails 3K. A schedule of registration fees is as follows:
Early Bird Registration: January 4 – February 26: $15
Late and Day-of Registration: February 27 – March 15: $25
In order to be guaranteed a t-shirt, participants must register by Friday, February 26th. A limited number of t-shirts will be available to late registrants on a first-come, first-serve basis at packet pick up. Please utilize the Nunn Winston entrance off Chadwick Lane for parking and access to the race day check-in table and race starting line. There will be NO day-of race registration. Packet pick-up for the races will be on Thursday, March 18th and Friday, March 19th from 8 a.m. – 6 p.m. at the Harris Center. YOU MUST PICK UP YOUR RACE PACKET PRIOR TO THE RACE. The Tails and Trails 3K route will be posted at activeauburn.org and auburnalabama.org/parks on Friday, February 26th. The Tails and Trails 3K will NOT be timed. Prizes for the top 3 finishers overall and awards for the best dressed pups will be announced at 8:45 a.m. under the white pavilion. Make sure to stick around for Bark in the Park from 9 a.m.- 2 p.m. and enjoy a variety of vendors promoting responsible dog ownership. Follow us on our Facebook page @activeauburn for race updates and announcements. *COVID-19 note: You will be required to sign a COVID – 19 waiver prior to race day. There will be NO day of race registration. There will be NO day of packet pick-up. All packets must be picked up prior to the race. Mask required prior to race start. 6ft between each runner will be marked for starting waves. No spectators allowed along finisher chute.
Saturday, March 20th | 7:15-9:00 AM | Kiesel Park
Contact: Gabby Filgo . (334)501-2946 . gfilgo@auburnalabama.org